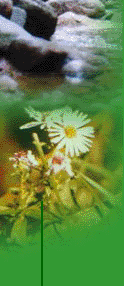 | | |
| --- | --- |
| | |
Staff Profiles

"I started my career in the hospitality business working in both fast food and family style restaurants. In 1988, I received my college degree in Hospitality Management and in 1991 returned to receive a second degree in Accounting.

I have worked and experienced all facets of the hotel industry and began my management career as a front office manager. From there, I held positions as rooms division manager, sales manager and eventually general manager. I have been certified as a general manager for Wyndham Hotel Group, Choice Hotels and AmericInn.

In 2000, I was appointed Regional Manger for Hotel Development & Management and also began my partnership with Jeff Frider and the Travelodge & Suites of Fargo/Moorhead. In 2002, I left Hotel Development & Management to work exclusively with the Travelodge. During the past few years, I have become very active within the Travelodge brand by serving on their Operations/Marketing Committee and also serving two terms on their Franchisee Advisory Board. I was also elected and served two years as Vice-Chairman on this Board. I am also active within the local business community and have been an active member of the Fargo-Moorhead-West Fargo Chamber of Commerce Ambassadors for the past 10 years and have also served as Chairman of this committee.

In 2006, Jeff and I started HomeTown Hospitality which headed a group that purchased the Super 8 Motel in Moorhead. Our efforts resulted in both the Travelodge and Super 8 becoming profitable and respected businesses within the local community!


As you can see, with our experience and guidance, Jeff and I feel we can do the same for your hotel. This belief led us to start our management and consulting company, HomeTown Hospitality. As you can see from our list of accomplishments with the Travelodge & Suites and Super 8, we are dedicated to all facets of hotel management including operations, sales & marketing and community involvement. We look forward to adding your hotel to the list of accomplishments for HomeTown Hospitality!"




"My business career started after graduation from Concordia College in Moorhead, MN. I graduated with a degree in Business Administration and Biology.

I spent five years as a commodity broker before leaving to accept a position with Waste Management, Inc., a Fortune 500 company, as a division manager. I eventually became responsible for the oversight of three divisions in Minnesota and North Dakota and was ultimately responsible for all the sales, operation and financial aspects of these divisions.

In 1997, I left Waste Management to begin my career in business development. I am the owner/managing partner in DAAN Development Company. Our focus has been the development and operation of a variety of businesses. Our portfolio has included hospitality businesses such as the Travelodge & Suites and the Red Bear Grill & Tavern.

Over the last 20 years I have held a variety of positions (appointed and elected) that have helped build experience in dealing with governmental agencies and personnel; including city, county, state and Federal relationships. Additionally my positions on city and county planning commissions and boards of adjustment have provided valuable insight and knowledge of zoning, compliance and planning matters. Some of these positions include: City Council-Moorhead, MN. Planning Commission, Charter Commission and Economic Development Authority—City of Moorhead. Fargo-Moorhead Metropolitan Council of Government policy board and executive board, board member of Moorhead Business Association.

Upon hiring John at the Travelodge, together we were able to implement a successful strategy to make the Travelodge a profitable and respected business in the Fargo/Moorhead community. Which in turn, led us to start HomeTown Hospitality. From which we were able to purchase the Super 8 Motel in Moorhead and have implemented many of the same strategies to make the Super 8 more successful as well.

Our mission is to operated a financially successful operation while remaining a productive member of the community. We hope to develop a positive relationship with our partners, customers and community."